Post
'When The Bold Kindred in the Time Long Vanished' (1/3) will be exhibited in Edinburgh as part of the RSA Open 2013. The show will run from the 23rd of November 2013 until the 26th of January 2014.
Opening Times:
Monday - Saturday 10-5pm, Sunday 12-5pm
Closed 25th & 26th December. 
Open New Year's Day 12-5pm
Admission Free
For further information visit http://www.royalscottishacademy.org/pages/exhibition_frame.asp?id=409
Post
'Bliadhna nan Caorach/ The Year of the Sheep' will be exhibited as part of the 34th Annual Scottish Glass Society Exhibition at The Briggait in Glasgow.  The exhibition runs from the 16th - 29th of November, opened daily from 10am until 5pm. This will show a variety of contemporary and traditional  glass from makers currently practising in Scotland.
Further Information:
http://www.waspsstudios.org.uk/studios-spaces/briggait-merchant-city
Photoset
Some images of the work on display as part of 'New Highland Graduates' at Inverness Museum & Art Gallery.
'Bliadhna nan Caorach/ The Year of the Sheep'
'When the Bold Kindred in the Time Long Vanished' - 1/3
Photo
I will be exhibiting as part of 'New Highland Graduates' at Inverness Museum & Art Gallery (IMAG). The show runs from the 14th of September to the 19th of October. If you're in the Highlands during this time be sure to see the work on display, it promises to be an exceptional show with a broad spectrum of Highland artist's exhibiting.
For further information and opening times please visit the website;
http://inverness.highland.museum/
https://www.facebook.com/pages/Inverness-Museum-and-Art-Gallery/198683390165858
Photoset
Here's some images of new work being developed in Nova Scotia - surface impressions from tree bark, cast in glass with metal oxides and Cape Breton soil.
Much of the thought behind these pieces was sparked by the accounts of early Highland emigrants to Nova Scotia being completely dumbfounded by the sight of large trees upon their arrival in Canada, indeed many of these settlers, coming from treeless coastal Highland areas, had no experience of felling trees and found initial subsistence extremely difficult.
'They were landed without the provisions promised them and without shelter of any kind, and were only able to erect camps of the rudest and most primitive description to shelter their wives and children from the elements […] Many of them sat down in the forest and wept bitterly; hardly any provisions were possessed by the few who went before them and what there was among them was soon devoured, making all old and newcomers - almost destitute.' (MacKinnon, This Unfriendly Soil, 57-66)
Perilous conditions during the first winter made conditions even more hostile for the initial settlers, resulting in many deaths and causing those who survived to resort to eating the bark from the trees in order to stay alive.
Its tales like these that put John Maclean's 'The Gloomy Woodland' into perception.
This is of course, the beginnings of development for a future finished body of work and I hope to continue with this line of thought over the coming weeks.
Photoset
A few images from a recent drive around Cape Breton island during my time as A.I.R. at the Cape Breton Centre for Craft and Design.
Post
Post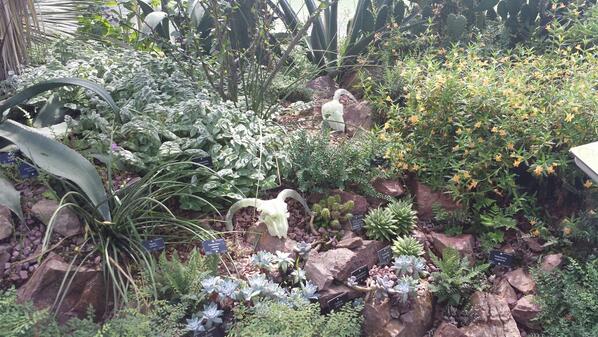 Here's a preview of whats on display as part of 'Grow' at the Royal Botanic Gardens in Edinburgh between the 3rd and 25th of August.
'Bliadhna nan Caorach/ The Year of the Sheep'
Post
The last few days have been spent looking into Cape Breton's important links with the Scottish diaspora. Its fascinating to see how the events which took place in the Highlands over 3000 miles away and 150 years in the past have impacted upon the cultural makeup of Cape Breton island to this day. The obvious indications remain visible, such as place names and  local surnames along with Gaelic signage in some areas.
I've been drawn towards the poetry of John Maclean, one of the early emigrants from the Gaidhealtachd to settle in Nova Scotia in 1819. His poem 'The Poet in Canada/ The Gloomy Woodland' speaks of the adversity faced by those emigrant Highlanders.
'Im all alone in this gloomy woodland,
my mind is troubled, I sing no song:
against all nature I took this place here
and native wit from my mind has gone.
I have no spirit to polish poems,
my will to start them is dulled by care;
I lose the Gaelic that was my custom
in yon far country over there.'
The full text and audio is available here: http://www.ambaile.org.uk/en/item/item_audio.jsp?item_id=99499
Another interesting website is the 'Cainnt Mo Mhathar/ My Mother's Language' project (http://cainntmomhathar.com/index.php) which features audio and video recordings of native Nova Scotian Gaelic speakers.
The challenge now remains of how I can extract and communicate this surviving cultural link into my glass work whilst here on Cape Breton.